Shulamit Covo
(b. 1951, kibutz Gal-on, Israel)
Lives and works in Tel Aviv. Graduate of the Avni School of Art (1974) and the Midrasha College of Art (1978).
Shulamit Covo focuses on languages and their relationship with the environment and the local and personal reality. She creates artistic interpretations of cultural issues, such as gender, commemoration, and post-colonialism. Her works engage in local cultural components as well as those from other excluded locations such as Third World countries and Palestine.
The materials are mostly reminiscent of the ethnic especially Africa, while appropriating their materiality for personal interpretation. Covo's artworks lie in the space between two- and three-dimensional works (reliefs) in which the raw materials are beads, semiprecious stones, and pearls. These materials are applied to surfaces and/or three-dimensional forms.
Covo has exhibited in various solo and group exhibitions in Israel, including at the Tel Aviv Museum of Art, the Petach Tikva Museum of Art, and more. Her works are in private collections in Israel and abroad.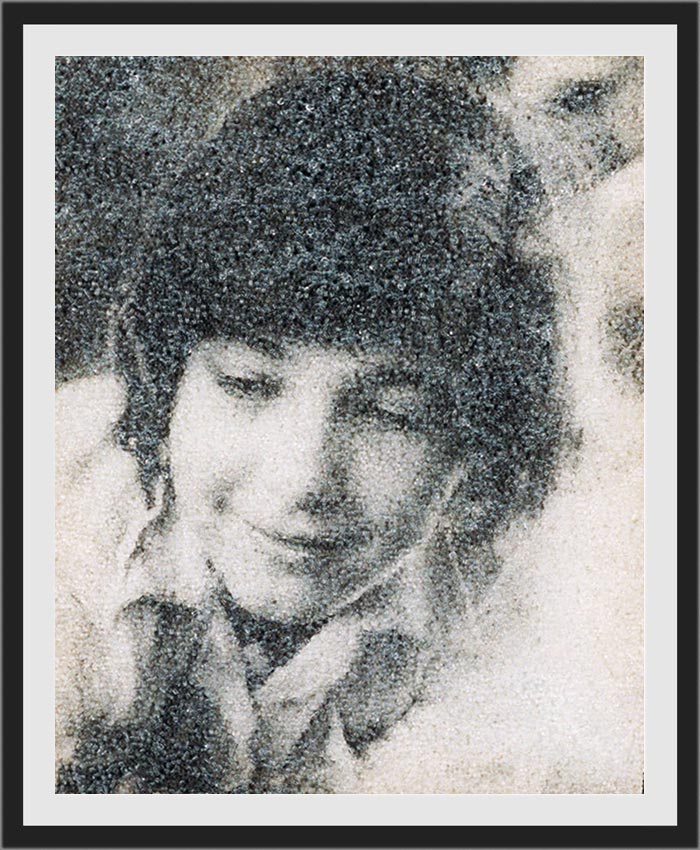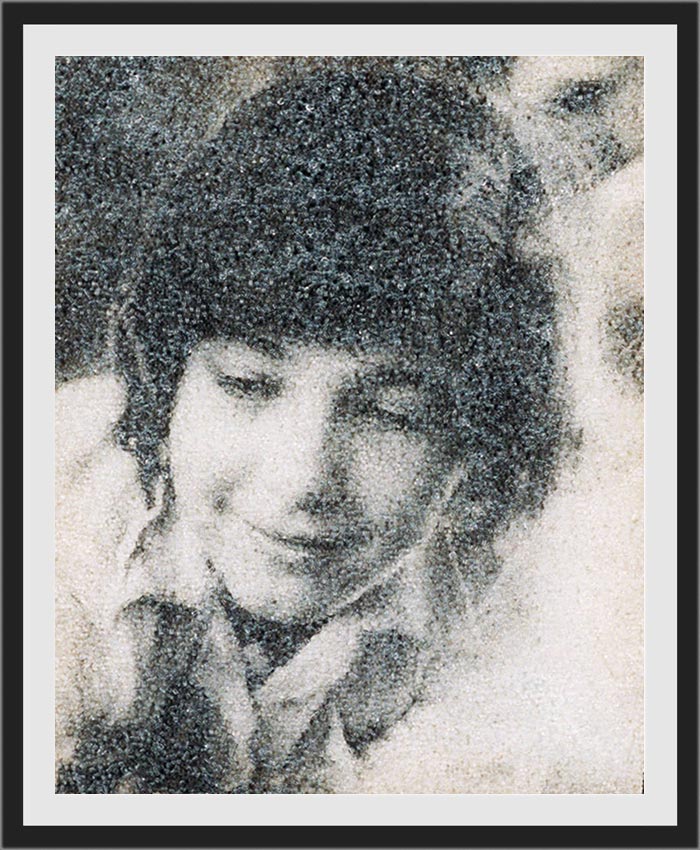 Covo has exhibited in various solo and group exhibitions in Israel, including at the Tel Aviv Museum of Art, the Petach Tikva Museum of Art, and more. Her works are in private collections in Israel and abroad.
My interests lie in languages and their relationships with the environment, and with local and personal reality. I strive to create artistic interpretations of cultural conflicts, gender conflicts, memory and the politics of commemoration, and postcolonialism. I focus on local and global cultural components from various sources, as well as those that have been excluded, such as the Third World and especially Palestine.
My current series of works, "O My Country, My Homeland"(Palestinian Embroidery), continues my engagement in mixed media: I glue glass beads onto various surfaces, to create a relief/assemblage. These works are usually medium sized to very large; the images move along the borderline between the figurative and abstract, with a strong emphasis on the conceptual.
The series takes its title from one of the works which depicts the Arabic transliteration of the Hebrew title (Hoi Artzi Moladti) reflecting my longstanding engagement in political and social issues through language and various cultural representations.
As I see it, the association between the specific technique I created and the subjects is reflected in the relationships between bourgeois, seductive materials and the critical observation of socio-political issues. Specifically, the beads symbolize for me beauty and glamor, decoration and the link to representations of social status in various cultures.
Another subject I have extensively addressed in my work over the years is the status of women in various cultural contexts.
My portraits of women are not specific and personal, but are about the representations of Woman in various generalized modes. For example, in my works
depict women from Eastern Europe on an agricultural training farm in 1936 preparing to immigrate to Eretz Israel alongside of an Indian child bride from Southern India.
The critical look comparing the representations of women from different cultures does not present the perception of the specific women themselves but rather the type of generalized social gaze at them.
Furthermore, a comparison of the Christian viewpoint of
the viewer's gaze at prepubescent adolescents with the viewpoint of other gendered-cultural perceptions raises the issue of how to think about the role of women in the entire world throughout history.
My oeuvre engages in militarism and commemoration alongside of personal autobiographical and national memory. My engagement in militaristic culture as compared to personal memories and individual experiences is anchored in the complex, loaded social environment in which I was raised in Israel.
My childhood was in the shadow of the Holocaust: my father was a survivor, and we were raised in the Jewish-Zionist ethos of settling the Land, associated with a deep and unconventional autobiographical connection to the Bedouin community in the Negev of southern Israel and to Arab society in general.
My complex feeling about erasure of identity, and multiple languages and cultures, some
dominating others, have led me to develop a sensitive and complex gaze at cultural conflicts whether in Israel or elsewhere in the world. 
This gaze accompanies me to every new location which I study in depth, raising many issues regarding multiculturalism and contemporary political identity.
Selected group exhibitions